Education
What We Do
Health Educators promote safety, raise awareness and prevent environmental hazards through educational outreach by participating in community efforts.
Outreach
Are you interested in learning more about the services and information Environmental Health Services (EHS) provides? We offer presentations and tabling events for the following:
Colleges
Schools K-12
Neighborhood associations
Community events
Fairs (health, resource & career)
Educational Videos
We welcome you to learn more about the services we offer by viewing our educational videos. These videos are created to keep you updated on what's new and provide you with necessary knowledge on environmental health concerns. Please check back periodically to see the most recently added videos as we're excited to share new upcoming videos with you!
Protecting Public Health One Minute at a Time
It is important for food service workers to understand how their behavior and actions contribute to food safety, and how they can decrease the risk of foodborne illness. These one-minute videos demonstrate safe food handling methods to aid in the prevention of foodborne illness.
Other Educational Videos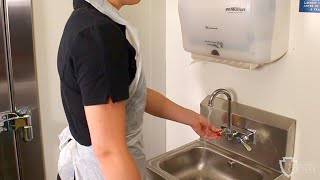 Handwashing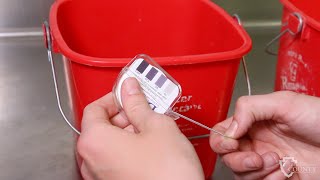 Using a Sanitizing Bucket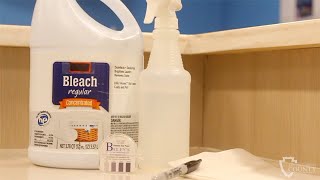 Sanitizing Spray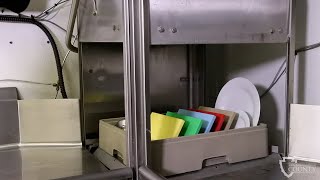 Warewashing Using a Machine with Chemical Sanitizer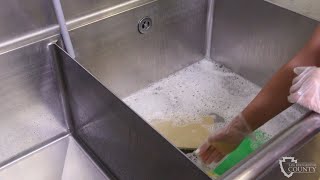 Warewashing Using a Three-Compartment Sink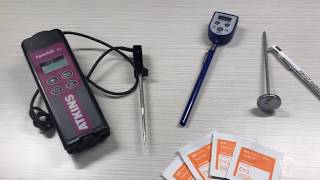 Using a Thermometer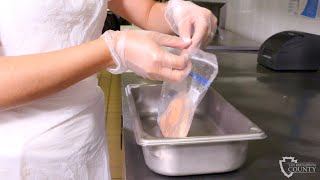 Proper Thawing Methods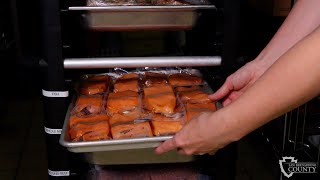 Food Storage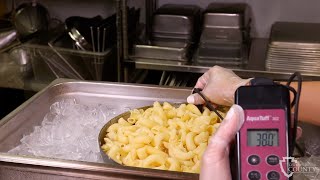 Cooling Hot Food Safely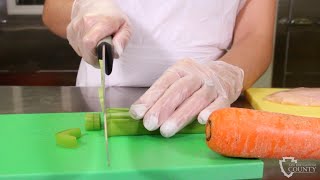 How to Avoid Cross-Contamination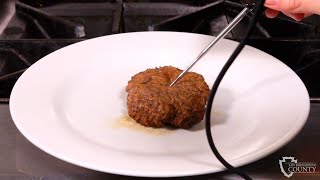 Cooking Temperatures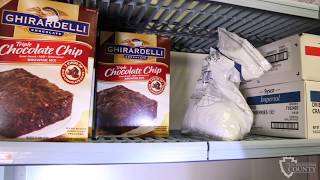 Pest Prevention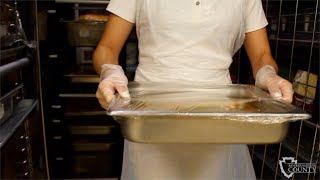 Reheating for Hot Holding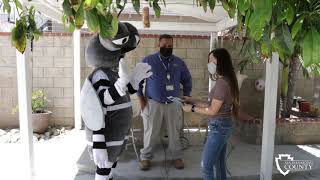 Mosquito and Vector Control Program: How to Submit a Service Request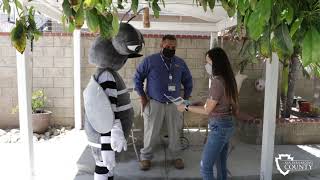 Control de Zancudos y Vectores: Cómo enviar una solicitud de servicio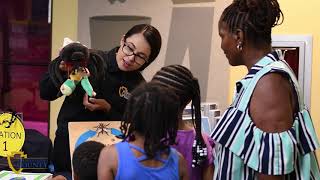 Mosquito & Vector Control Program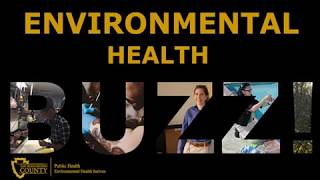 West Nile Virus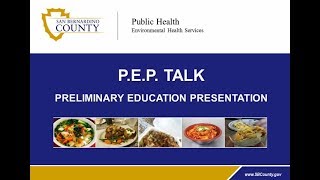 Preliminary Education Presentation (P.E.P. Talk)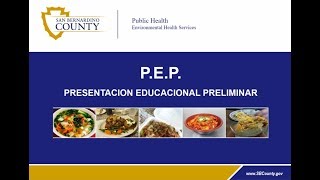 Presentación Educacional Preliminar (P.E.P.)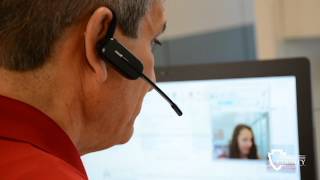 Meet ALICE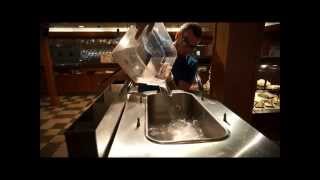 Breaking it Down: Soft Serve Machines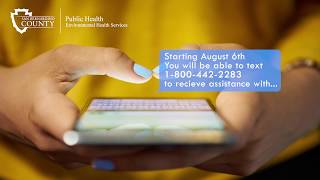 Text EHS