Contact Environmental Health Services
Submit Complaints
Help us improve health practices throughout our county.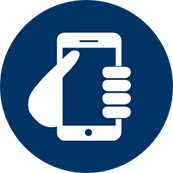 Call or Text
For all inquiries, call or text 800.442.2283
Email
For other non-complaint inquiries, use our Contact Us Form.
San Bernardino Office
Office Hours
Our regular business hours are from 8 AM – 5 PM,
Monday – Friday. We are closed all major holidays.

For After-Hours Emergencies
If you have an after-hours emergency, please contact the Fire Communications Center at (800) 472-2376. Examples of emergency situations include a fire at a food facility, lack of utilities at a food facility, or overflowing sewage.
Address:
385 N. Arrowhead Ave, 2nd Floor
San Bernardino, CA 92415